Projects
After 20 years of working in the field of design and construction of numerous projects, we believe there is no point in listing all of our projects online. Here you will find photos of individual projects that are currently in production and those that are currently in operation. This page will be updated from time to time.
Savino Del Bene Kinshasa Democratic Republic of The Congo, 2014  - In production.
Warehouse including administrative and domestic premises.
Koperattiva Nazzjonali Tas-Sajd Limited
Marsaxlokk Malta, 2014 - In production.
Construction of an automated fish breeding farm (Dolphin fish) capacity of 9000 tons / year, including processing and packaging plant. Farm systems equipped with cleaning cages from algae, automated feeding system, video surveillance and monitoring of the process of feeding. Management software covers all the needs of the farm in the management process and controls the production, reporting and planning.
056729 Nb Ltd
Fredericton NB Canada, 2013-2015 - In production.
The first stage of construction of the repository at 9000 tons of fruits. 
Warehouse is equipped with climate-control, equipment for washing, sorting and packing. Climate control (air exchange with the removal of CO2, temperature and humidity) in accordance with the requirements for proper storage of products in storage, fully automated and computer controlled.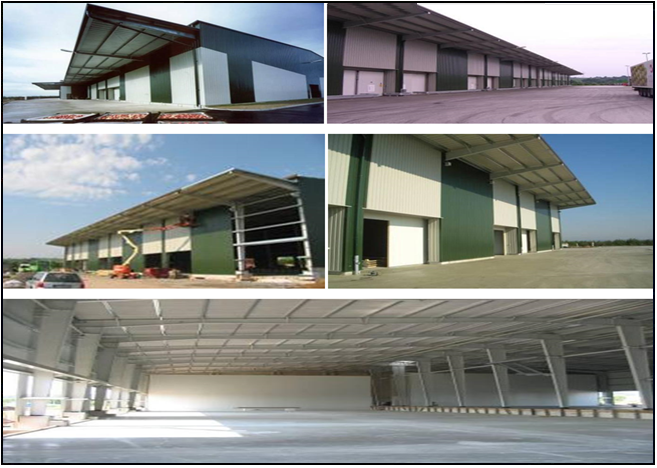 Chevrolet Faridabad India, 2014 
Construction of a warehouse of spare parts.
Fitsows Pig Farm
Uttar Pradesh India, 2014  
Full reconstruction of premises for the production of pig farm breeding gilts for commodity pig. Design capacity of 5400 provides for the content of sows with a production volume of 36000 heads of gilts and 9000 tons of pork per year. Re-equipment of the laboratory with the latest equipment, which allow the selection work, as well as earlier diagnosis of pregnant sows modern ultrasound machine.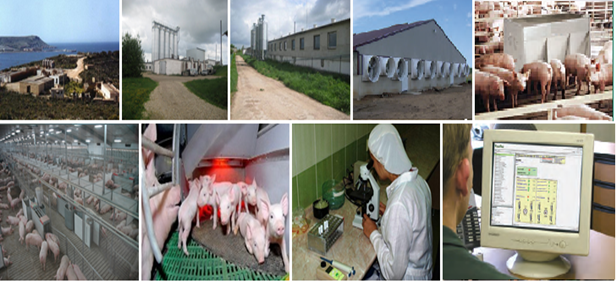 SB Horse Farm
Sacaba Bolivia, 2014
Individual project in the typical style of South America, adapted to the extreme climatic conditions. Object has stables for 150 horses with light, airy the stables. Provided for uterine stables, stables for cultivation and training of the young.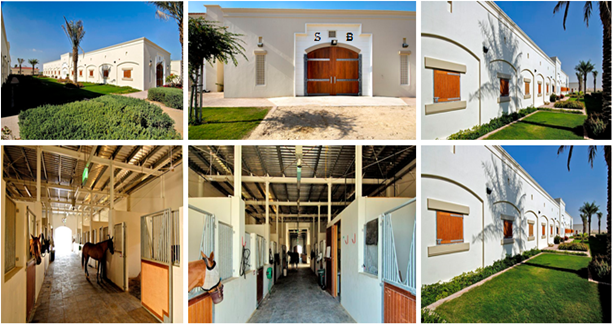 Roger Clarke PigFarm Oranjestad Aruba, 2013 
Construction of a pig farm.
Lorie Shinder Provincetown MA USA, 2013 
Complete reconstruction of the incubator and Feed mill.
Gonzalez Dairy Inc  Mesquite NM USA, 2013 
"Turnkey" mini-dairy plant with production capacity of 15000 liters per shift.
Pescanova Group Argentina, 2012 
The complete reconstruction of the farm for the cultivation and processing of shrimp. 
Farm is located at Guatemala, covers an area of ponds under cultivation 12600 hectares, production volume of 56700 tons.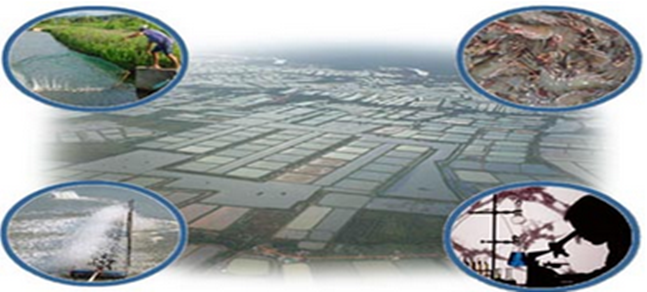 Beltz Apostles Dobrich Bulgaria, 2012 
Extension of the existing poultry farms, two new houses for fattening hens.
Germany Moshav Israel, 2012 
Building broiler farm.
Mia Bella Flower Rio Grande Puerto Rico, 2012 
Greenhouse complex on growing roses.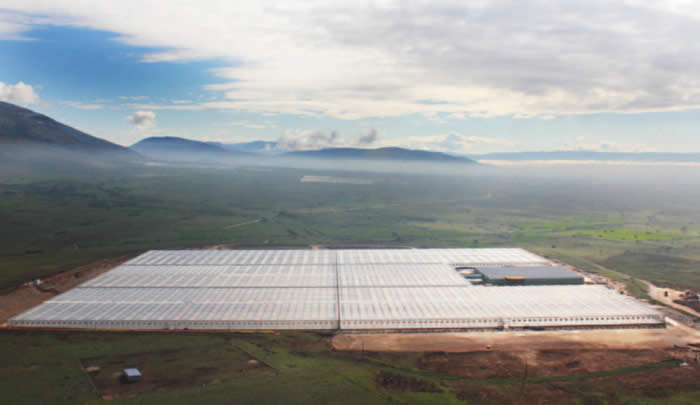 Ketal Angola, Lda   Luanda Angola, 2012
Acquisition and installation of equipment for grading and packing of fruits and vegetables.  
AgriInvest Macharia Gruop
Eldoret Kenya,  2012
Construction of the repository for onions and garlic.